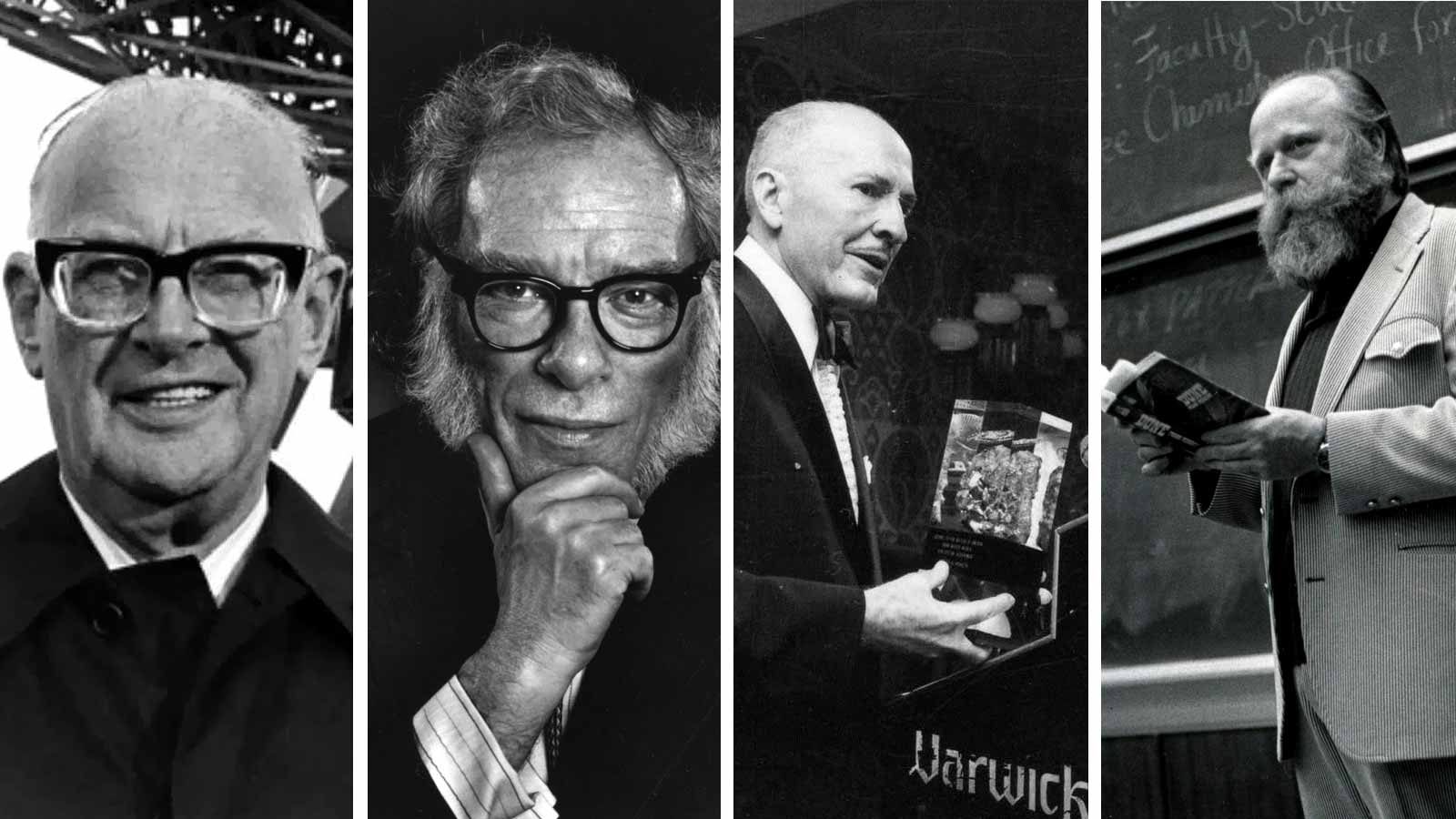 You might probably be a voracious reader of science fiction novels, but do you really know their creators. Of course, whenever you pick up a sci-fi novel to read, you'll look for the name of its author. However, you might've never tried to find out more about the creative genius who wrote it. These are the individuals who spend hours in front of their typewriters or computers to provide us with some fantastic masterpieces.
Over the years, they've given us some of the best science fiction novels ever. Yet, you might've never read about them more than their name on these books. Here, we've tried to provide some details about the greatest authors in science fiction.
1. Arthur C. Clarke
He was one of the British Interplanetary Society's youngest members. Clarke was knighted in the year 1998. He is praised for his vast technical expertise and making science popular. The geostationary orbit was renamed as 'Clarke Orbit' in his honor, as he had proposed to use satellites for the purpose of telecommunications.
He has created some of the best works in science fiction, including a short story called The Sentinel. It became an inspiration for Stanley Kubrick who directed the film 2001: A Space Odyssey based on the story. After the release of the movie, his short story was expanded into a novel with the film's title.
2. Isaac Asimov
Renowned worldwide for his greatest contributions in science fiction, Isaac Asimov was a workaholic. He would invest every bit of his free time in writing. Such was his passion for writing science fiction that he had more than one project going at once. Asimov was a professor of biochemistry and had also served as the President of the American Humanist Association.
When it comes to literature, he is among the most prolific authors of all time. His works are difficult to critique. Nothing in his works leaves any room for interpretation as he coherently lays out everything in his books. This might be the reason why his books have become timeless.
3. Robert Heinlein
His immense contributions to the science fiction genre are well-known. This is why many often call him the 'Dean of Science Fiction'. Heinlein had changed several jobs before he became a full-time writer. Both he and his wife had several health issues. This led them to devote much of their spare time redesigning their home.
The intention of their innovations in such home improvement works was to make life easier. The famous magazine, Popular Mechanics, made a mention of some of them. He created some of the world's groundbreaking novels through the application of his scientific knowledge. Even Isaac Asimov considered Heinlein as the best science fiction writer.
4. Frank Herbert
He was a photographer for a few months during the Second World War and a journalist sometime later. At one point, Herbert was in possession of vast research material. He recycled all the materials to create a masterpiece. This fantastic work of science fiction was Dune, his first novel.
Nearly twenty publishers rejected this book, but it eventually made it to the print. Dune eventually became one of the best selling science fiction books ever. It covers a variety of topics ranging from ecology to religion and leadership.